Notes to demo version users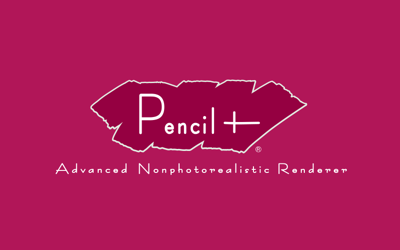 We do not provide support for the demo version.
We encourage you to try out the demo version to confirm that the product meets your expectations before ordering the full version.
PSOFT shall not be liable for any direct, indirect, incidental or special damages arising out of the use of or the inability to use this demo version of the software.
The allowed use of this demo version is limited to evaluation of the software.
---
PSOFT Pencil+ 4 Demo for Maya
Ver.4.0.0   (Released on Oct 1, 2018)
System requirements
Autodesk Maya   2015 / 2016 / 2016 Extension 2 / 2017 / 2018
*Operates with the Maya Software renderer.

Restrictions
Adds a watermark to rendered images.
Material and line settings cannot be saved.
Saving with the demo version will reset the Pencil+ 4 settings to their initial default values.
EPS / PLD output cannot be used.
Batch rendering cannot be used. Please use [Render Sequence] if you wish to test rendering animations.
Notes
Product manual included in the download package.
The included manual is in Japanese only. We are working on the English manual and will add it as soon as it is ready.
All text within the plugin is available in both English and Japanese.