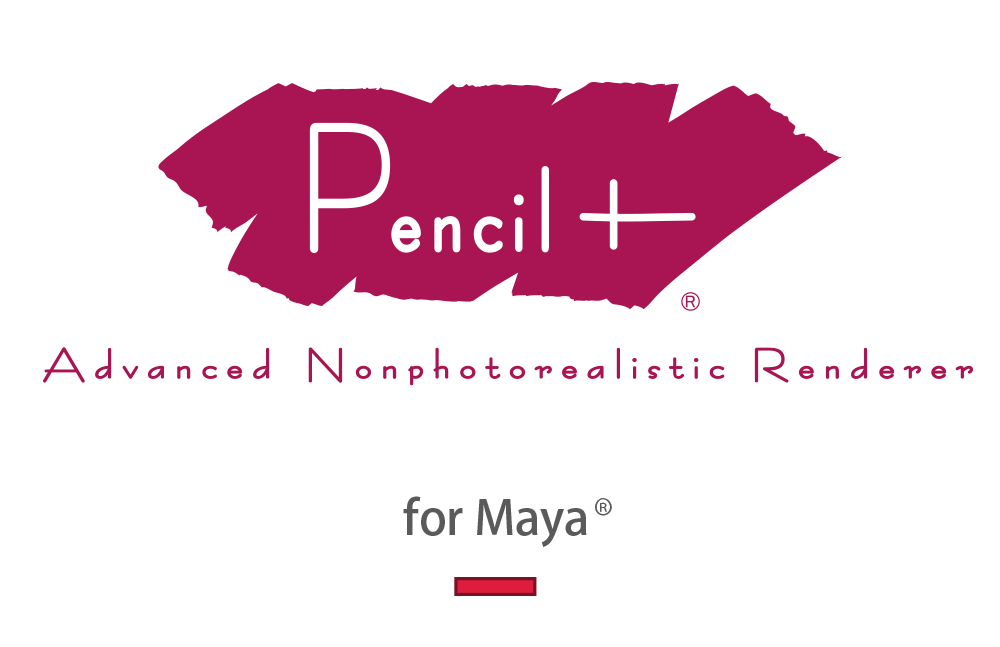 Sendai, Japan - October 29, 2018 - P SOFTHOUSE Co., Ltd. (location: Sendai city, Miyagi prefecture, Japan; CEO: Keiki HATAKEYAMA) released for the international market, on October 29, "PSOFT Pencil+ 4 for Maya", a non-photorealistic rendering plugin that creates looks similar to animation cels with 3D computer graphics.
The development of Pencil+ 4 for Maya was based on feedback from actual use in the field by television animation and film production companies. During development, emphasis was put on providing ways to optimize work and improve productivity while taking into account the characteristics of workflows in the Maya environment.
About Pencil+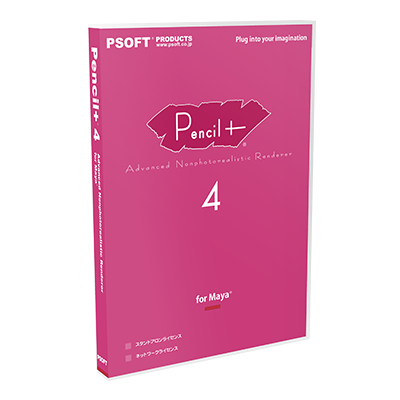 PSOFT Pencil+ 4 for Maya is a rendering plugin for Autodesk Maya which can reproduce the look of animation cels.
The plugin makes it possible to reproduce in 3D the distinctive art style seen in Japanese animation and illustrations. It is also effective for creating non-photorealistic looks made from simple planes and lines and which are useful for creating simplified illustration drawings to convey ideas. It is also great as a visualization tool for product and graphic design as well as for motion graphics and animation.

*This plugin is the Maya version of "PSOFT Pencil+ 4 for 3ds Max", an established 3D computer graphics plugin widely used in Japanese animation productions.
Main Features
Materials with a high level of expressiveness
Fast and beautiful line drawing
Powerful render elements and file output functionality
Functionality
Material
Cel shading
Configurable line drawing detection
Line color substitution
Line
Visible line drawing
Hidden line drawing
Advanced line settings
Detailed brush settings
Distance-based reduction
Line size map
Edge detection settings

Outline
Open edge
Object
Intersection
Smoothing boundary
Material ID boundary
Selected edge
Normal angle
Wireframe

Support for external references
Display Lines in the viewport
Pencil+ 4 Line window
Pencil+ 4 Line rendering buttons (in the render view)
File Output
Line render elements output
Line output to EPS format
File output for editing in PSOFT Pencil+ 4 Line for After Effects
Main Usage
Animation, movie production
Illustrations
Product design
Graphic design
Architectural perspective
Technical illustrations
Motion graphics
Host Application
Windows version
Autodesk Maya 2015 / 2016 / 2016 Extension 2 / 2017 / 2018
*Operates with the Maya Software renderer.

Hardware
Requirements identical to those of the host Maya version.
Product Price
| Standalone License | (Tax included) |
| --- | --- |
| Download version | 60,480 Yen |
Sold on the PSOFT Store.
https://www.psoft.co.jp/en/store/
Demo Version Download
https://www.psoft.co.jp/en/download/pencil-maya/
Related Links
PSOFT Website
https://www.psoft.co.jp/en/
Related Documents
"PSOFT Pencil+ 4 for Maya" Product Summary
https://www.psoft.co.jp/en/product/pencil/maya/
Introductory Videos
https://www.youtube.com/playlist?list=PLGtptx70p3_xtK-6iMdtfrkH_EWsHJoAL
Related Utility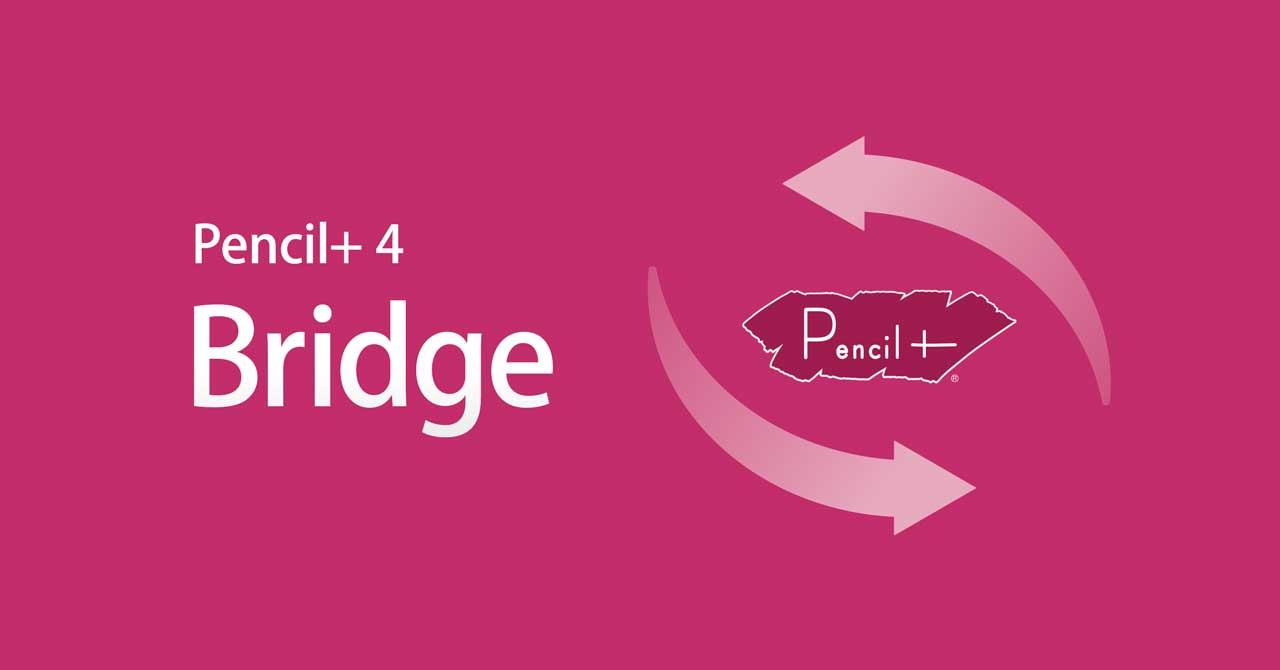 PSOFT Pencil+ 4 Bridge for Maya Planned for Release
Pencil+ 4 Bridge for Maya / 3ds Max is used to write Pencil+ 4 Material and Pencil+ 4 Line settings to file and read them back. The data is managed as a file separate from the scene file, so it can easily be applied to another scene. Thanks to the Bridge, Pencil+ 4 settings can be shared between Maya and 3ds Max for greater convenience.
*This utility is planned to be made available for free on the PSOFT User Page. A future announcement should be made when it is released.
Inquiries
P SOFTHOUSE Co., Ltd. https://www.psoft.co.jp/en/
For products-related inquiries, please use the form below.
Contact page: https://www.psoft.co.jp/en/contact/